Dividend and Rebate Announcement 2022
02 December 2022
Thank you to all Harp and Crown Credit Union members who attended our 24th Annual General Meeting this afternoon.
It was fantastic to see a great turnout and have the opportunity to chat with loyal members, such as Charlie, who attends the AGM every year, and has been a Harp and Crown member from the start!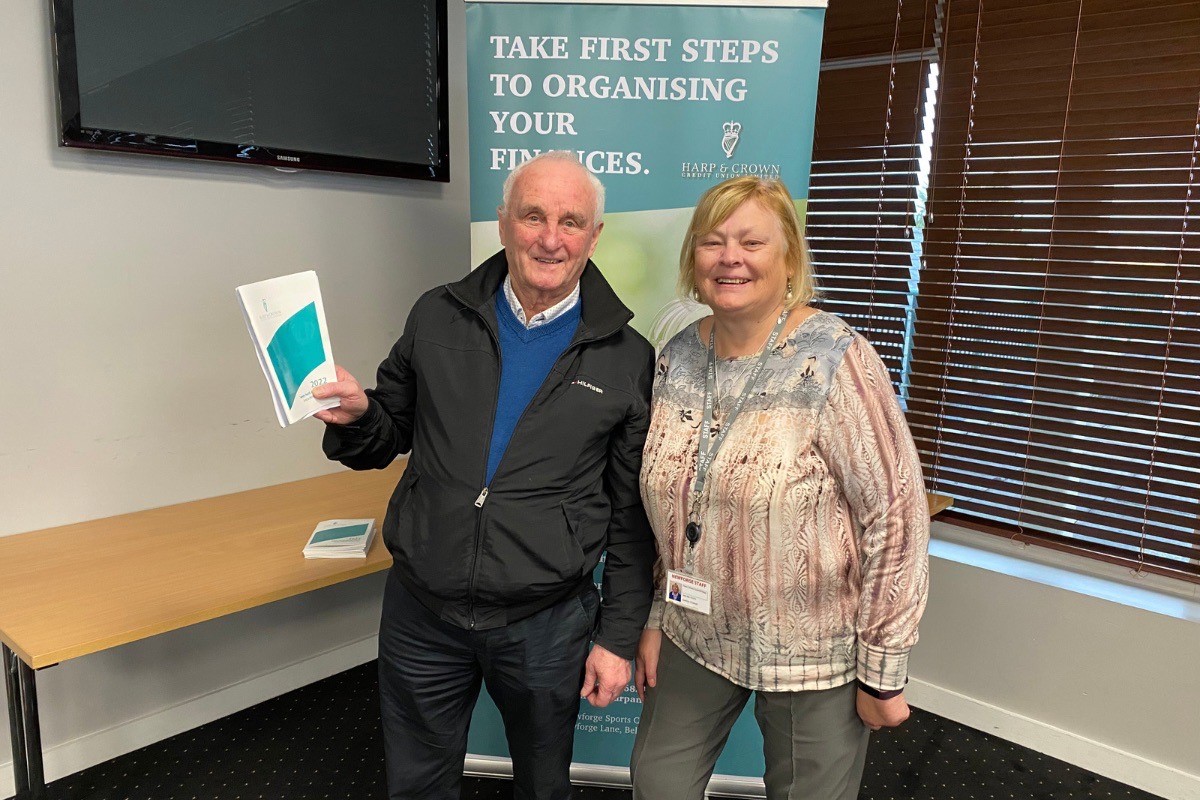 President Fred Boyd was delighted to confirm that members will receive a 1% dividend this year (increased by 0.25% from 2021) and a rebate on loan interest will be provided to borrowers, based on accrued interest rates for Oct 2021-Sept 2022.
The dividend and rebate (where applicable) will be available in Harp & Crown Credit Union member accounts on Monday 5 December 2022.
Members have the option to request withdrawal of their dividend / rebate from Monday by emailing our team:
Email creditunion@harpandcrown.co.uk