Deadline for loan applications today
17 November 2023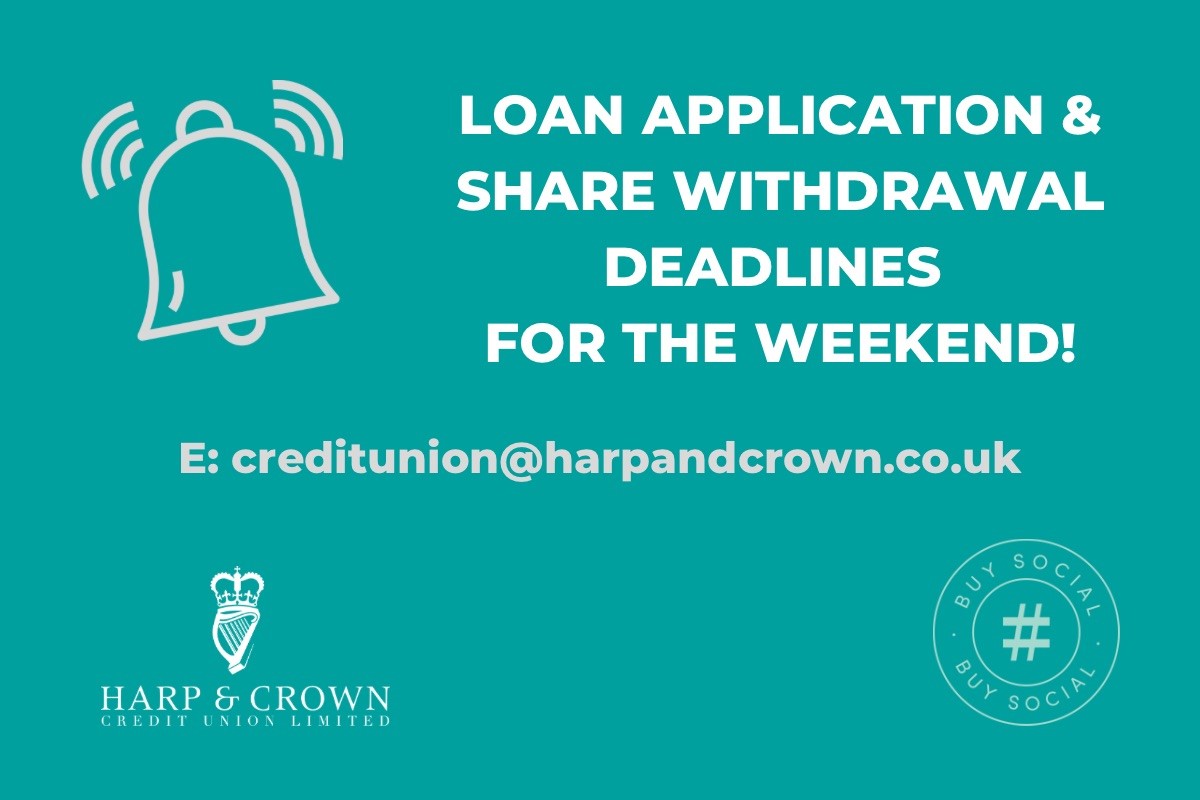 Get your LOAN APPLICATIONS / Christmas Loan Promotion requests in BEFORE 3PM today to ensure the best chance of APPROVAL and FUNDS into your account for the weekend!
Ts/Cs apply.
Email creditunion@harpandcrown.co.uk or phone 028 9068 5198.
"Save regularly and borrow only what you need."
The Harp and Crown Credit Union provides safe, secure, flexible finances for the wider police family in Northern Ireland.