Don't forget the clocks go back an hour at 2am!
28 October 2023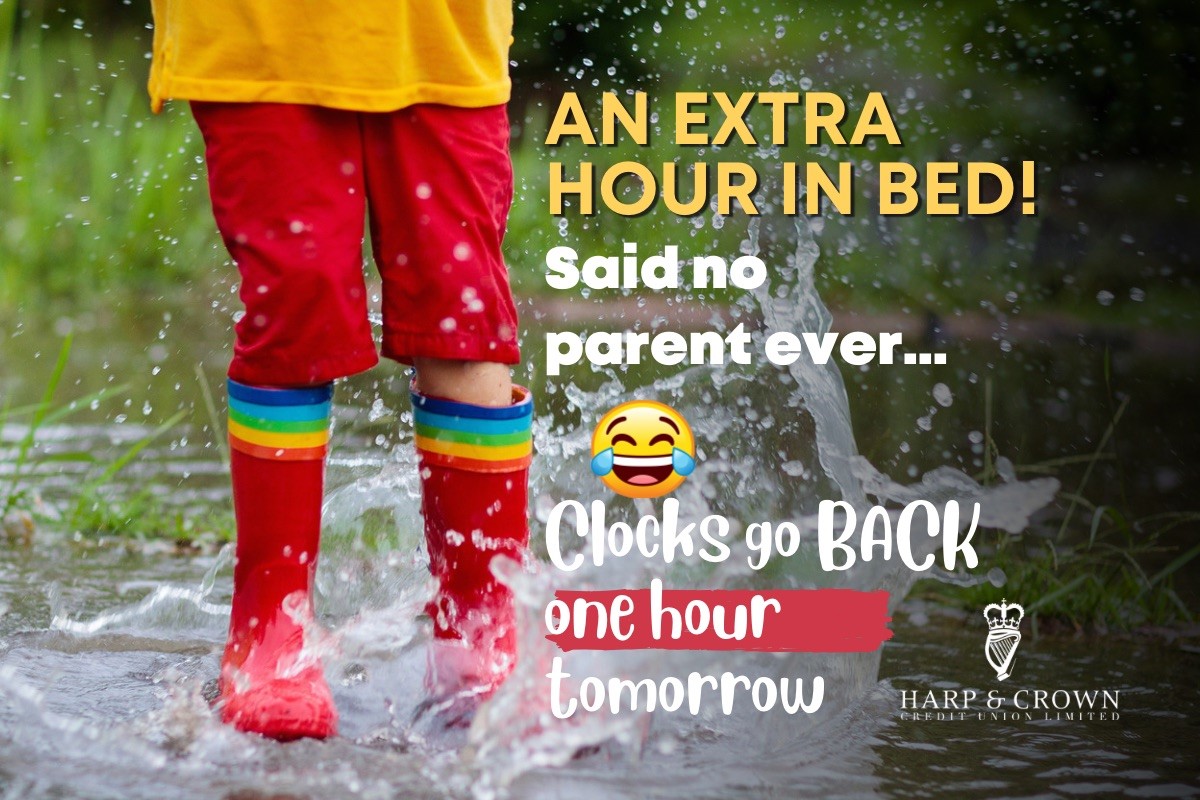 Good luck to all the parents and grandparents with that extra hour!
For any queries we are open again from Monday!
Email creditunion@harpandcrown.co.uk or phone 028 9068 5198 between 9am - 5pm Monday to Friday.
The Harp and Crown Credit Union provides safe, secure, flexible finances for the wider police family in Northern Ireland.