Scarily low loan interest rates
31 October 2023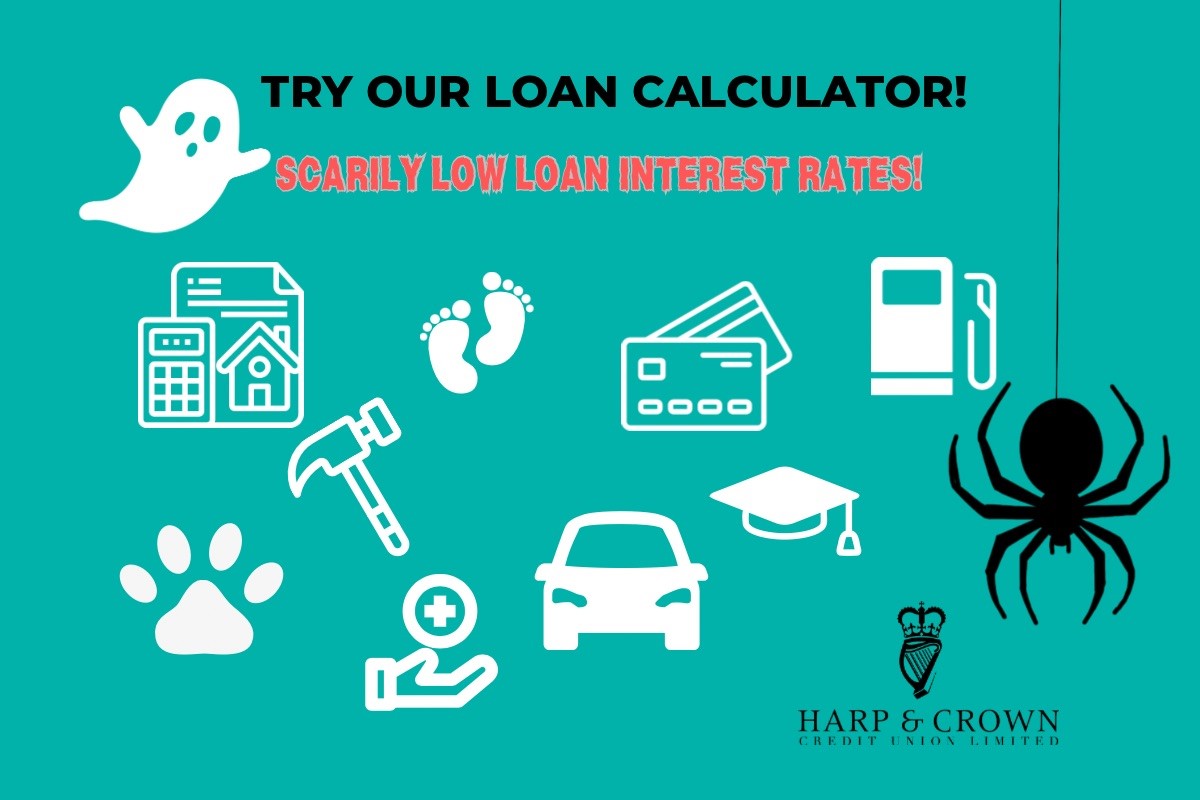 Happy Halloween! Why not try our Loan Calculator today! We have scarily low loan interest rates on offer!
➡️Loyal Saver Loan (3.9% APR)
➡️First Time Loan (5.5% APR)
➡️£20K+ Loan (6.9% APR)
➡️Standard Loan £5K+(7.9%)
➡️Standard Loan <£5K (12%)
Get in touch today.
Email creditunion@harpandcrown.co.uk or phone 028 9068 5198 between 9am - 5pm Monday to Friday.
The Harp and Crown Credit Union provides safe, secure, flexible finances for the wider police family in Northern Ireland.