Phone lines and email working again
06 November 2023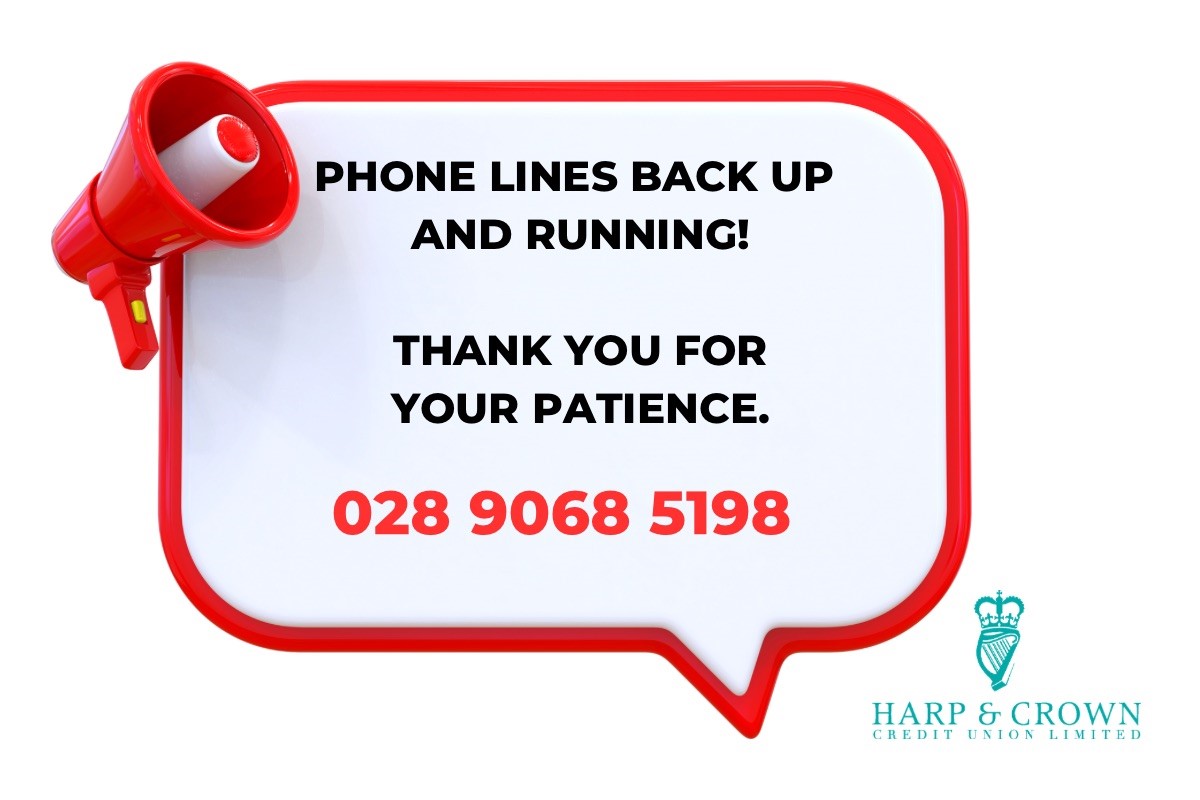 IMPORTANT MEMBER NOTICE (3.15pm). Our PHONE LINES and EMAIL are back up and running again!
Apologies for the inconvenience this has caused on the first day of our Christmas Loan Promotion!
Call us NOW so we can help with your queries.
Phone 028 9068 5198 or
Email creditunion@harpandcrown.co.uk if our LINES ARE BUSY.
The Harp and Crown Credit Union provides safe, secure, flexible finances for the wider police family in Northern Ireland.