Harp and Crown Credit Union on the radio for the first time
02 October 2023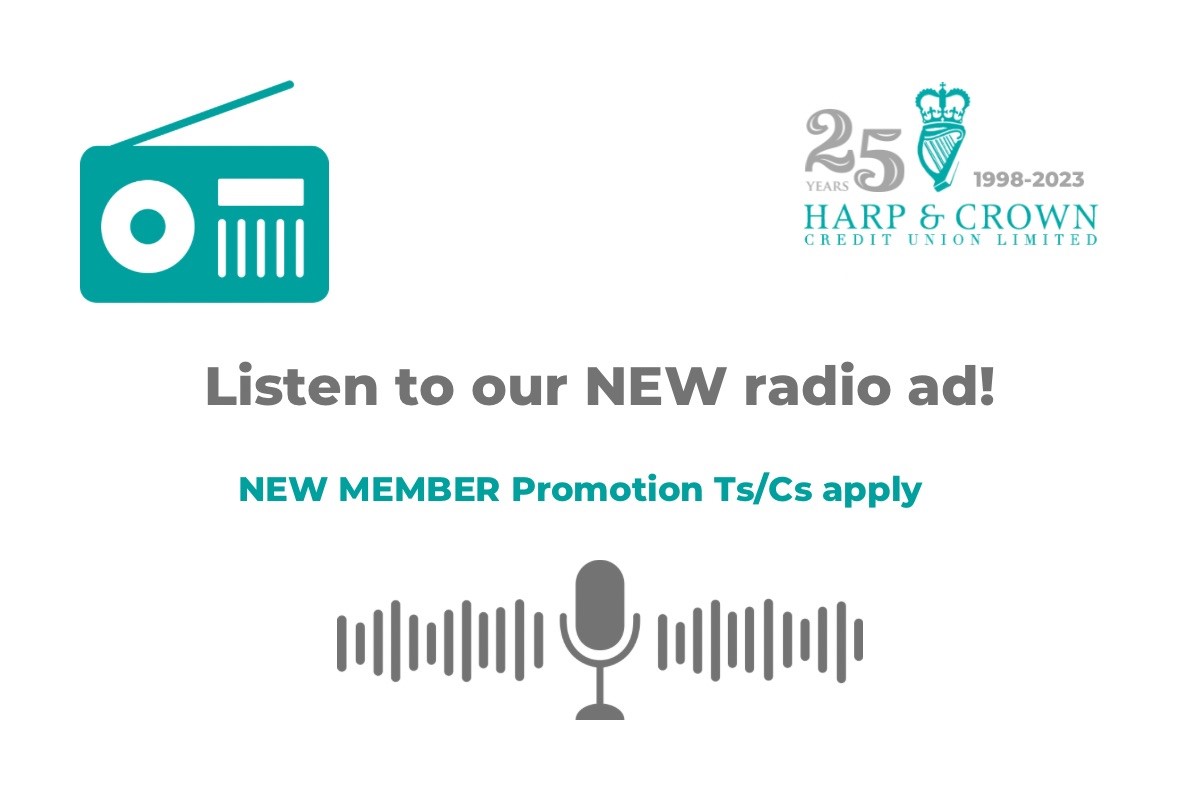 Harp and Crown Credit Union members! As part of our 25th Anniversary celebrations we are on the radio for the first time!
Tune into Cool FM from Monday 2nd – Sunday 15th October 2023 to hear our message across the airwaves…
Or have a listen here now…what do you think?
We have a special promotion running for those not yet members of the Harp and Crown CU! Quote RADIO25 to waive the usual £5 joining fee. Ts and Cs apply.
Spread the word amongst the wider police family of Northern Ireland!
Get in touch today!
Email creditunion@harpandcrown.co.uk or phone 028 9068 5198 between 9am - 5pm.
The Harp and Crown Credit Union provides safe, secure, flexible finances for the wider police family in Northern Ireland.