Thank you to the member who left this in for us - you know us too well!
09 November 2023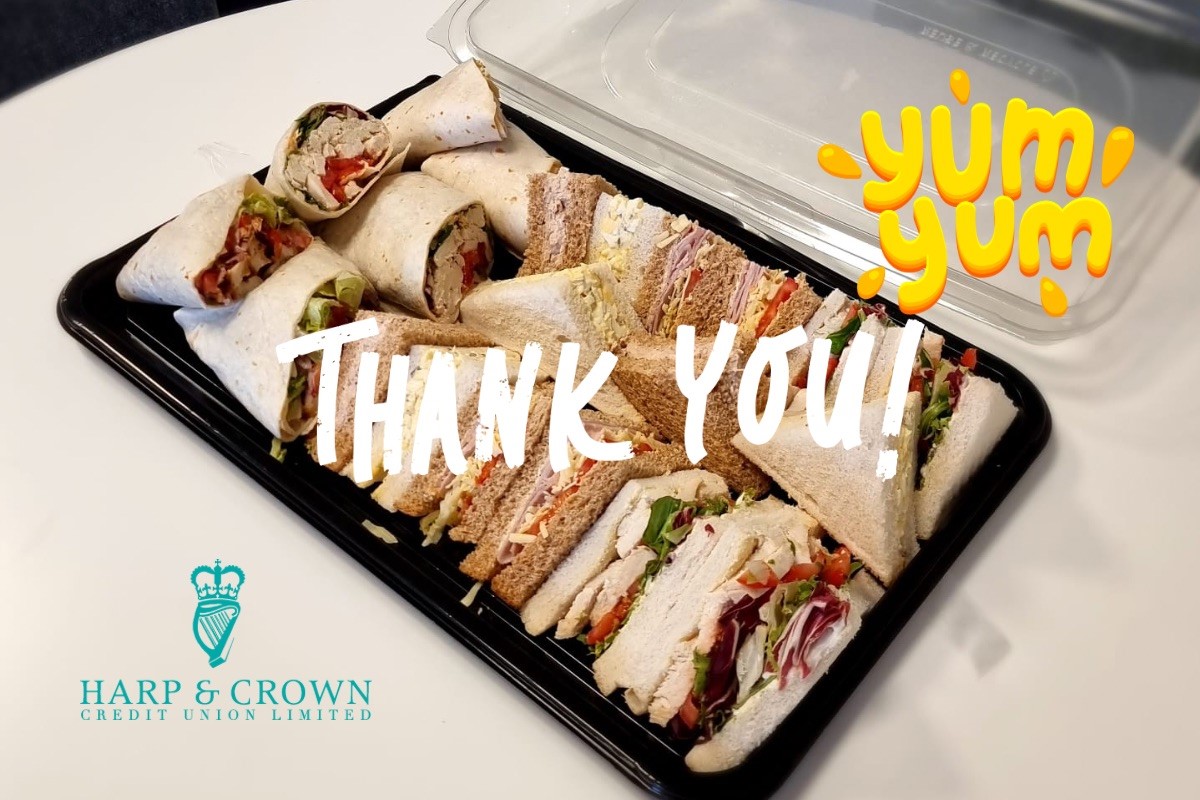 WOW! Our members know us TOO WELL! We LOVE food in the office and this has gone down a treat with everyone!
THANK YOU to the lovely Harp & Crown CU member who popped in to sign their LOAN agreement (you know who you are)…AND left these yummy sandwiches in!
Our loans and members services team are working hard to get through all your Christmas Loan Promotion queries.
Get in touch today!
Phone 028 9068 5198 between 9am - 5pm or if the lines are busy...
Email creditunion@harpandcrown.co.uk.
"Save regularly and borrow only what you need."
The Harp and Crown Credit Union provides safe, secure, flexible finances for the wider police family in Northern Ireland.