Highly Commended Award for Harp and Crown Credit Union!
28 October 2023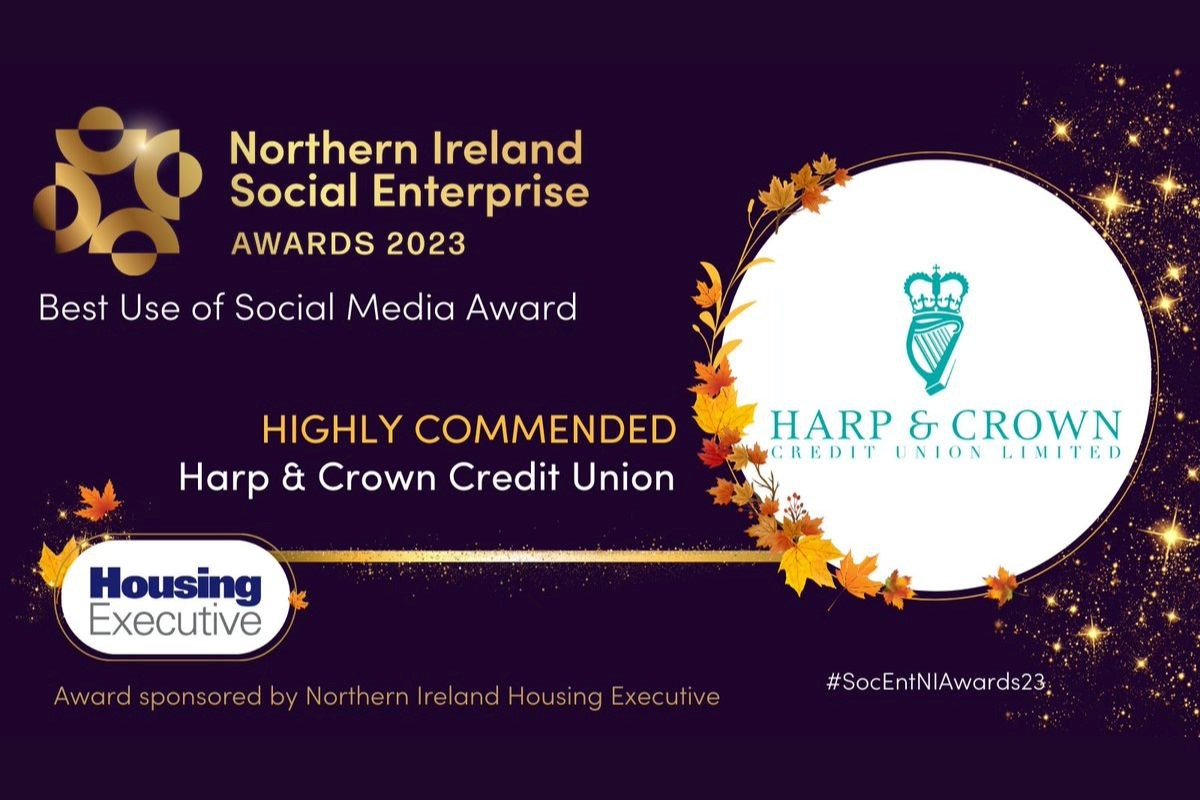 We received "highly commended" in the Best Use Of Social Media Award at the Northern Ireland Social Enterprise Awards last night.
We are beyond delighted to be recognised in this way!
We are lucky to have such an exceptional team delivering safe secure flexible finances to our 10,000 members and will continue to strive spreading the word about the Credit Union movement and the benefits to you, our Police Family.
A special thank you to Siobhan Barclay (Harp and Crown Credit Union CEO) who has led the way in improving and developing our credit union. The award recognition last night is because of this fantastic lady, our leader!
The Harp and Crown Credit Union provides safe, secure, flexible finances for the wider police family in Northern Ireland.