Then and Now - Original Board of Directors
14 October 2023
From then to now! Fantastic to see THREE members of our very first Board of Directors (1998) together at the Harp and Crown Credit Union 25th Anniversary Dinner.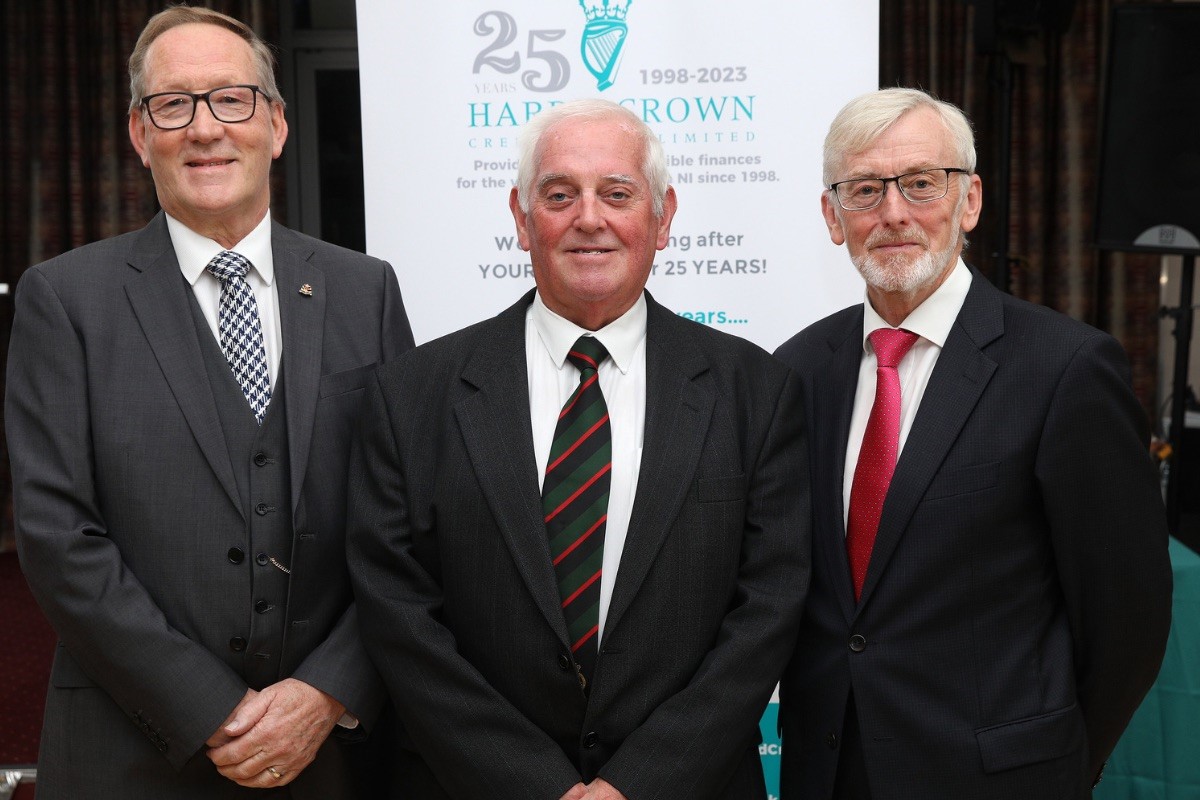 L-R Mr Drew Buchanan MBE, Mr Fred Boyd (Harp & Crown CU President) and Mr David McClurg MBE OBE.
Can you spot who is who in the first pic?
Fred Boyd has been President of Harp and Crown Credit Union since 2003. And a fine President he is too!
Thank you for everything you do for the Harp and Crown and wider police family Fred!
The Harp and Crown Credit Union provides safe, secure, flexible finances for the wider police family in Northern Ireland.