National Customer Service Week
03 October 2023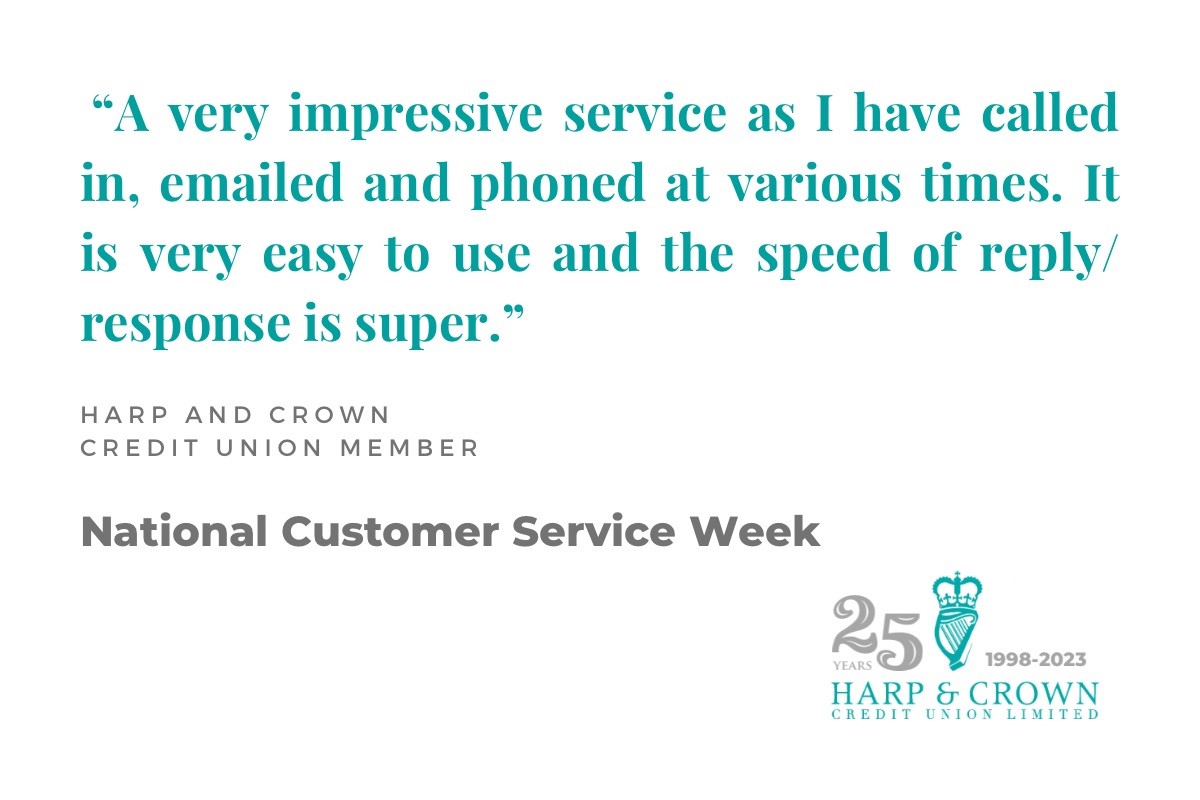 It's National Customer Service Week! At the Harp and Crown Credit Union we aim to deliver FIRST CLASS customer service to EACH of our members.
We really appreciate this fantastic feedback!
THANK YOU.
We are here for YOU.
Get in touch.
Email creditunion@harpandcrown.co.uk or phone 028 9068 5198 between 9am - 5pm Monday to Friday.
The Harp and Crown Credit Union provides safe, secure, flexible finances for the wider police family in Northern Ireland.