Thank You David McClurg
08 October 2023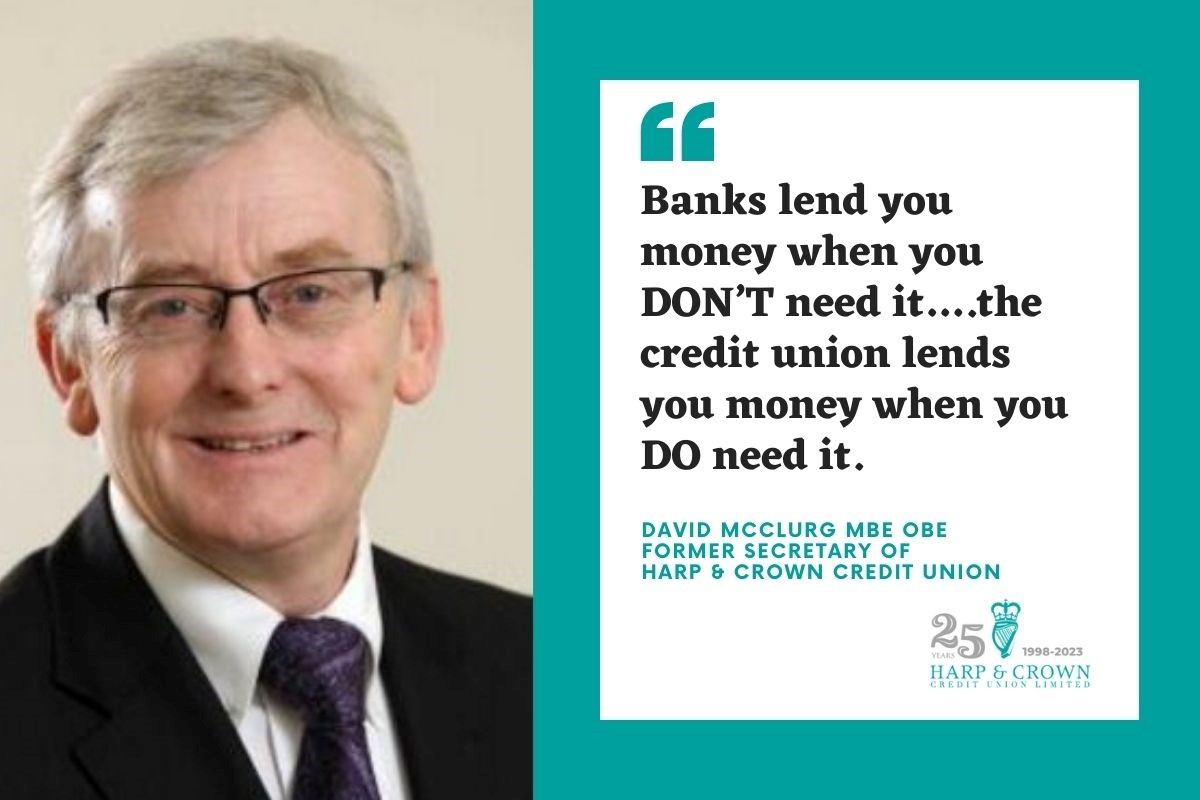 "Banks lend you money when you DON'T need it….the credit union lends you money when you DO need it." David McClurg MBE OBE
A huge THANK YOU to David McClurg MBE OBE for welcoming everyone with a very entertaining speech (and some behind the scenes history from 1998!) at the Harp and Crown Credit Union 25th Anniversary Dinner on Friday.
David is a former Secretary of Harp and Crown Credit Union and our FIRST EVER MEMBER (the infamous NUMBER ONE!).
A very fitting quote from the man himself when discussing the background of how our credit union was formed and why it remains so important to this day.
Thank you David.
The Harp and Crown Credit Union provides safe, secure, flexible finances for the wider police family in Northern Ireland.