Testimonial Tuesday - Family Accounts
24 October 2023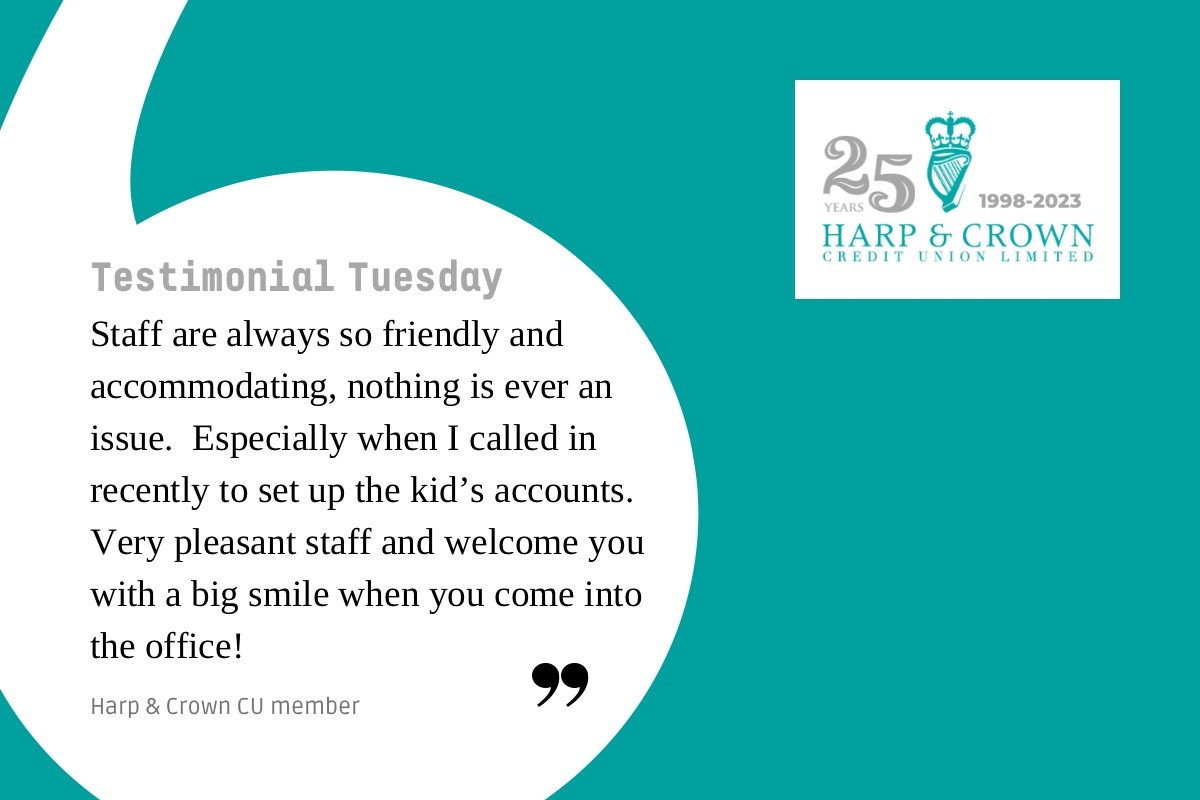 A warm welcome awaits you at the Harp & Crown CU!
REFER a family member (JUNIOR account 0-15 yrs or FAMILY/Adult account 16+ yrs) & each of you will receive £10 into your savings!
FAMILY MEMBERS include:
✔️Your SPOUSE or PARTNER
✔️ Your CHILD
✔️ Your GRANDCHILD
✔️ Includes GROWN UP KIDS living away from home!
Get in quick!
Email creditunion@harpandcrown.co.uk or phone 028 9068 5198 between 9am - 5pm Monday to Friday.
The Harp and Crown Credit Union provides safe, secure, flexible finances for the wider police family in Northern Ireland.