Over Twice as many of you returning to the Harp and Crown
19 October 2023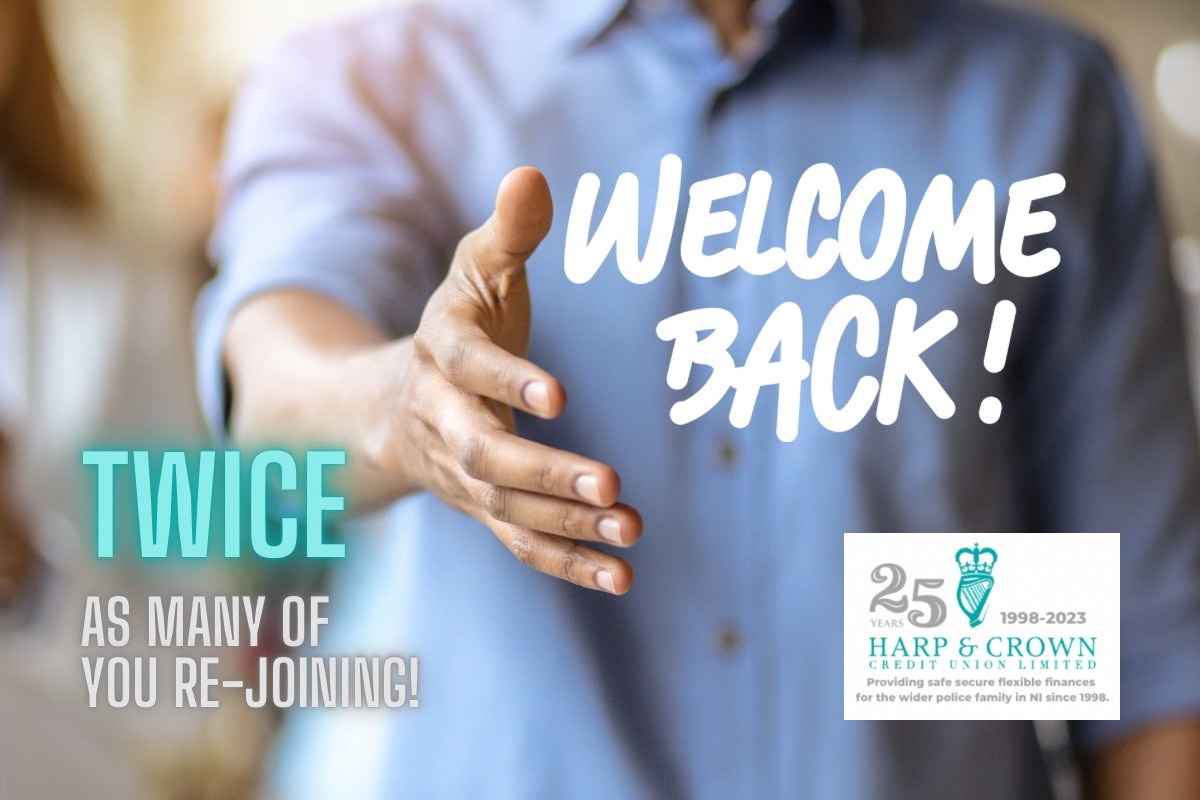 Welcome back! Not only did we OPEN 52% more Harp and Crown CU accounts this financial year (Oct '22 - Sept '23) compared to last year…
We've welcomed back over TWICE as many of you since the last financial year!
Remember you can "RE-JOIN" at any time, whether you left service or retired…
We are here for YOU.
Re-join the Harp and Crown Credit Union today!
Email creditunion@harpandcrown.co.uk or phone 028 9068 5198 between 9am - 5pm Monday to Friday.
The Harp and Crown Credit Union provides safe, secure, flexible finances for the wider police family in Northern Ireland.