International Men's Day 2023
19 November 2023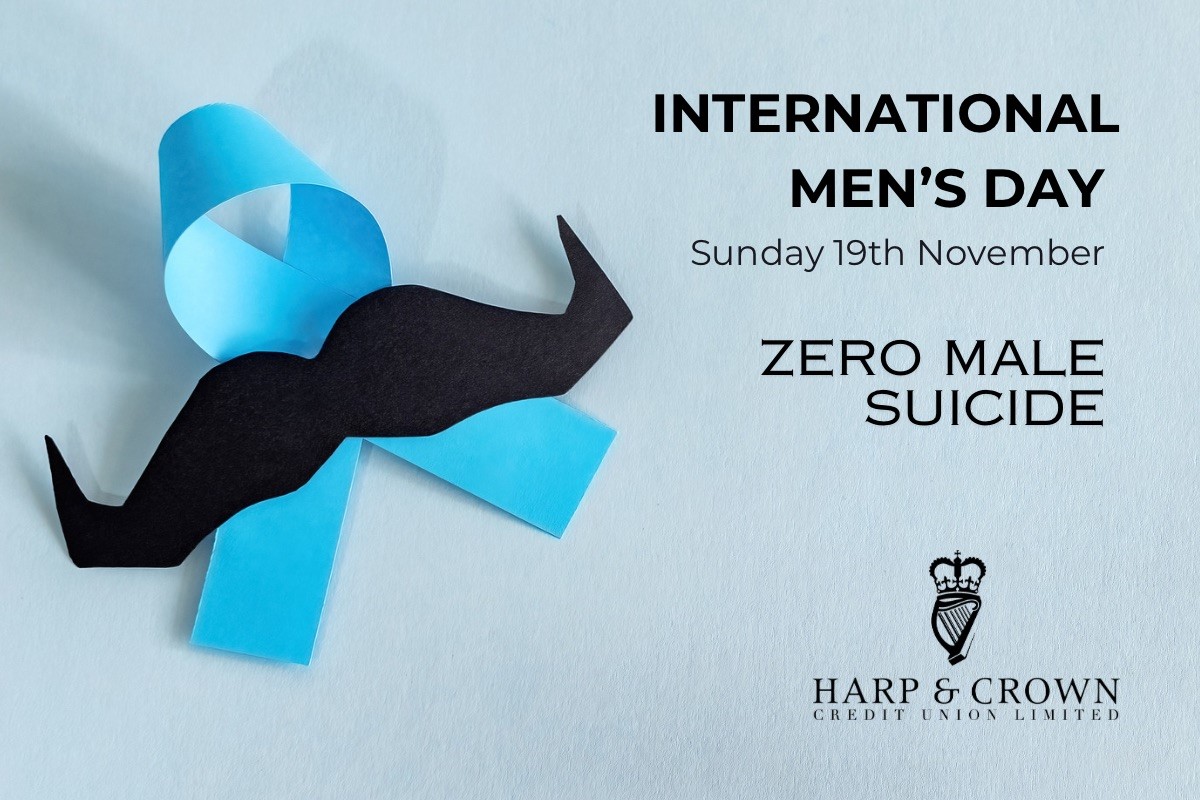 Happy International Men's Day to our members!
On November 19th, International Men's Day is celebrated in over 80 countries and raises awareness about the health of men and celebrates the positive value they bring to the world. The theme for 2023 is Zero Male Suicide. There are many ways we can all help to stop male suicide amongst our male colleagues, friends and family.
There are many difficulties faced by men
Homelessness is an increasing problem in society today with the ongoing cost of living crisis and 60% of individuals experiencing homelessness are men.

Mental health has a large impact on men as stereotypically it is harder for men to reach out for help and talk about their problems because of this it is one of the main reasons 73% of suicides are men.

43% of men experience violence from the age of 15 and are more likely to be victims of violent crimes (2% of men compared to 1.3% of women).

1 in 3 men have been the victims of domestic violence.
Police Service NI
The police force in Northern Ireland is 55.7% male dominated. Almost 1 in 5 police officers and staff have a form of post-traumatic stress disorder (PTSD). This has been found more commonly in male officers with frequent exposure to traumatic incidents.
For financial and mental health support visit the RUC GC PSNI Benevolent Fund as they support officers, ex officers and relatives in need.
Financial problems
Experiencing Money worries such as living in poverty, managing debt, lack of savings, and high bills is a huge problem for some. Talk to us before you sink into further debt - we may be able to help reduce your monthly payments with a debt consolidation loan. Or visit our site here for free debt management and advice. On top of this, budget so you can save money or get out of debt. Check out this free Budget planner.
Ways to improve mental health
Talk to someone you trust - friends and family. They might be able to help with what's causing you stress or contact a helpline like NHS 111 phone service for advice.

Make time to spend with family - 50% of our members said they are most interested in family time.

Be more active and use exercise for stress relief as this can burn off nervous energy. Activities such as walking, and sports can reduce stress, which are activities enjoyed by our members (43% of members surveyed recently said they love walking and 21% said sports).
Useful charities and links
Get involved by supporting men's charities such as the Man Kind Initiative that supports male victims of domestic abuse, Lads need dads which helps boys with absent fathers, Man up which helps men talk to other men about mental health and Movember which has all around support and information for men.
If we can help in any way to relieve financial stress or if you just need to speak to someone, call in and see us at Newforge. We are here for YOU.
Email creditunion@harpandcrown.co.uk or phone 028 9068 5198.
The Harp and Crown Credit Union provides safe, secure, flexible finances for the wider police family in Northern Ireland.