We saved a member 1K in Loan Interest
20 September 2023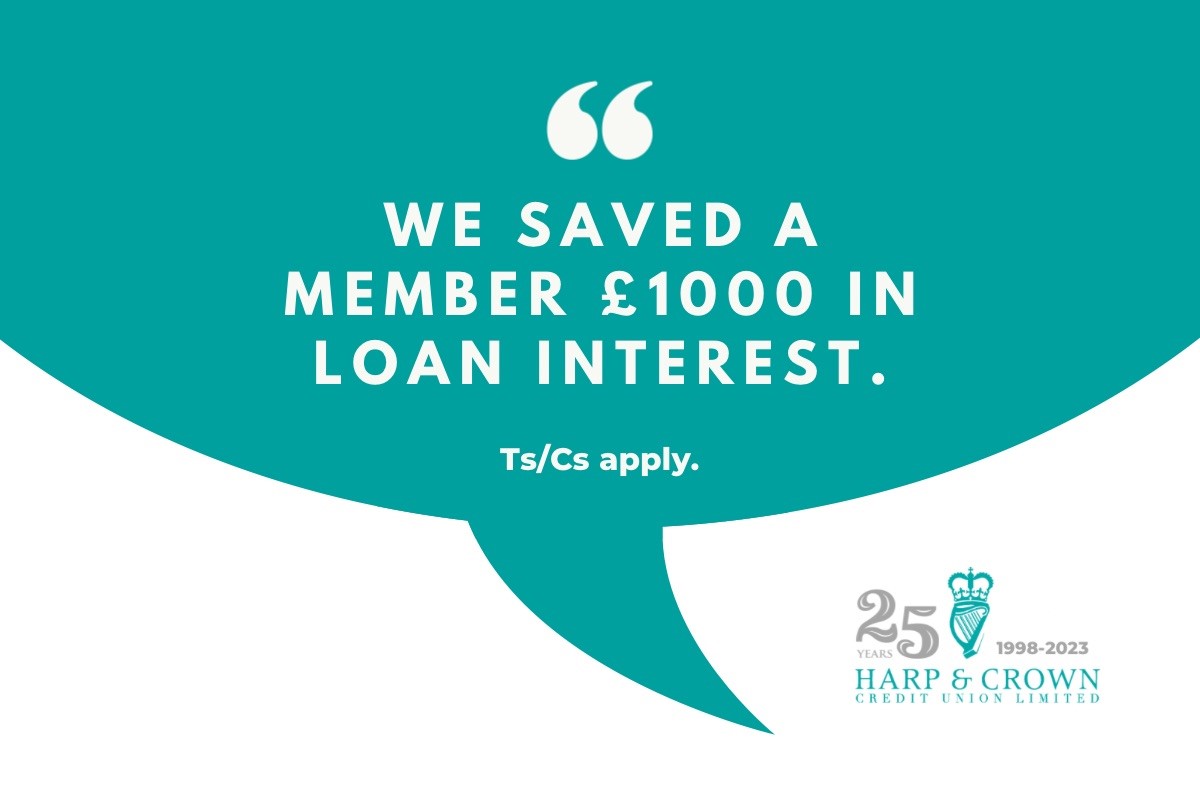 Putting YOU first…let us do the MATHS to help YOU SAVE…
One of our members wanted to TOP UP their existing LOAN (7.9% APR) by £2,800 and KEEP their monthly PAYMENTS THE SAME…
When we did the MATHS…we realised a borrowing of £3,800 would bring the TOTAL LOAN to around £20K (our 5.9% APR loan)…
…With MONTHLY payments the SAME!
That's an EXTRA £1000 into our member's pocket…saved on LOAN INTEREST.
What's not to love…perfect maths!
Get in touch!
Email creditunion@harpandcrown.co.uk or phone 028 9068 5198.
"Save regularly and borrow only what you need."
The Harp and Crown Credit Union provides safe, secure, flexible finances for the wider police family in Northern Ireland.