Credit Union Dividend Vs Bank of England Base Rate Over the Last Five Years
08 November 2023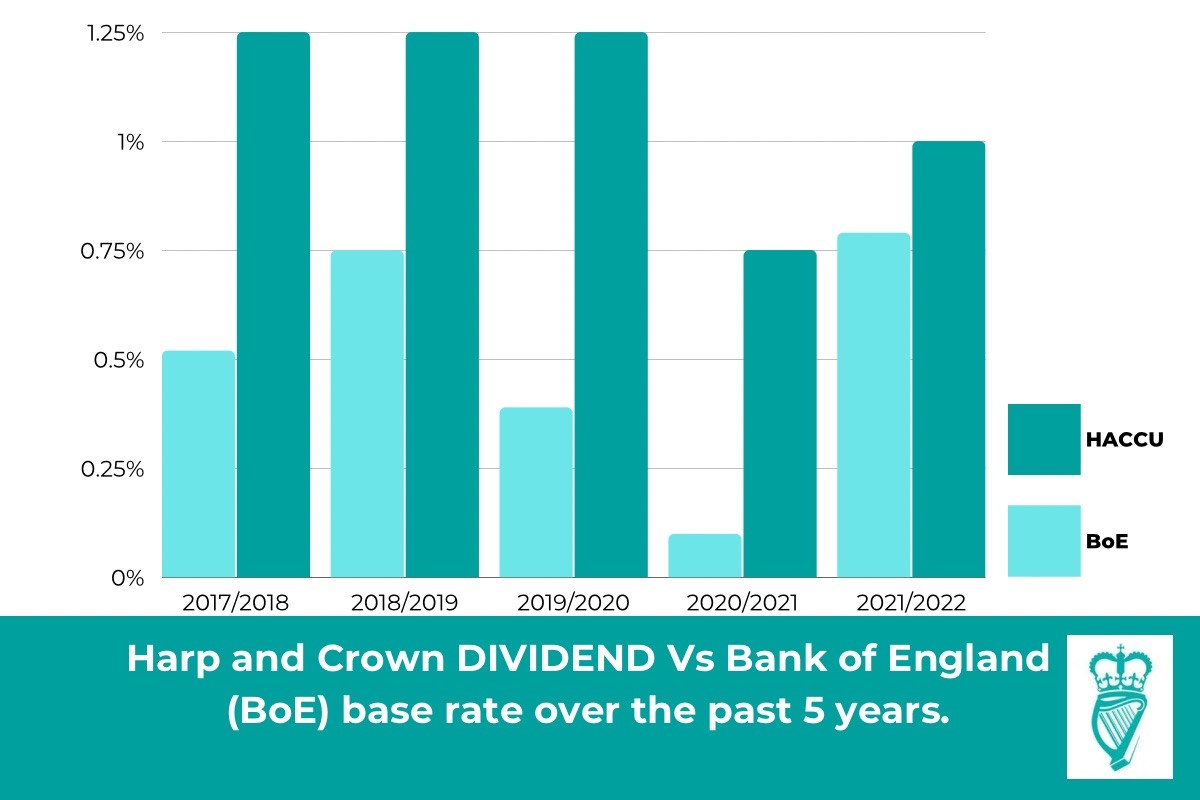 Continuing Talk Money Week...let's TALK about PROFIT SHARE.
As a CREDIT UNION MEMBER, you OWN us.
Unlike BANKS who pay their profits to shareholders…
CREDIT UNIONS share PROFITS with their MEMBERS!
Harp and Crown Credit Union does this in the form of an ANNUAL DIVIDEND.
As you can see, over the last 5 years, Harp & Crown has consistently paid members a DIVIDEND way ABOVE* the Bank of England base rate!
Questions? Let's TALK.
Email creditunion@harpandcrown.co.uk or phone 028 9068 5198 between 9am - 5pm Monday to Friday.
*please note the comparative figures are based on Instant Access Savings rates.
"Save regularly and borrow only what you need."
The Harp and Crown Credit Union provides safe, secure, flexible finances for the wider police family in Northern Ireland.