Junior accounts available today
02 November 2023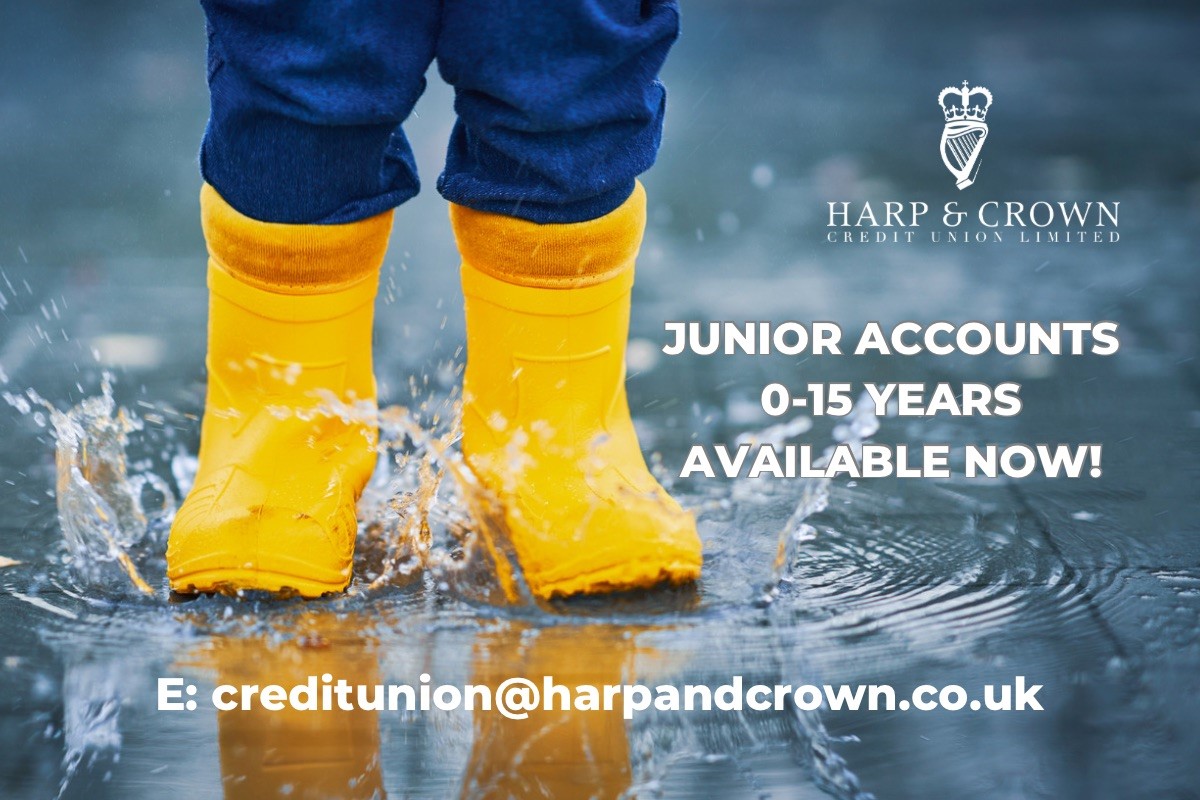 Need something to do with the kids/grandkids this very wet Mid term break?
Call in to Newforge with your juniors this week to complete a JUNIOR application form (and remember the relevant ID and birth certificates)!
✔️Our Junior Accounts are available for ages 0-15 years (children & grandchildren).
✔️NO minimum monthly requirement, just SAVE what you can.
✔️YOUR Junior does not have to be at the same address as you.
🎁 JUNIOR goodies available when you open an account!
🛑 Don't forget our limited offer REFER A FAMILY MEMBER for £10! Ts/Cs apply.
More detail on how to apply for a JUNIOR ACCOUNT here.
Email creditunion@harpandcrown.co.uk or phone 028 9068 5198 between 9am - 5pm Monday to Friday.
The Harp and Crown Credit Union provides safe, secure, flexible finances for the wider police family in Northern Ireland.