Feedback Friday - Jenny Christmas Loan Promotion
17 November 2023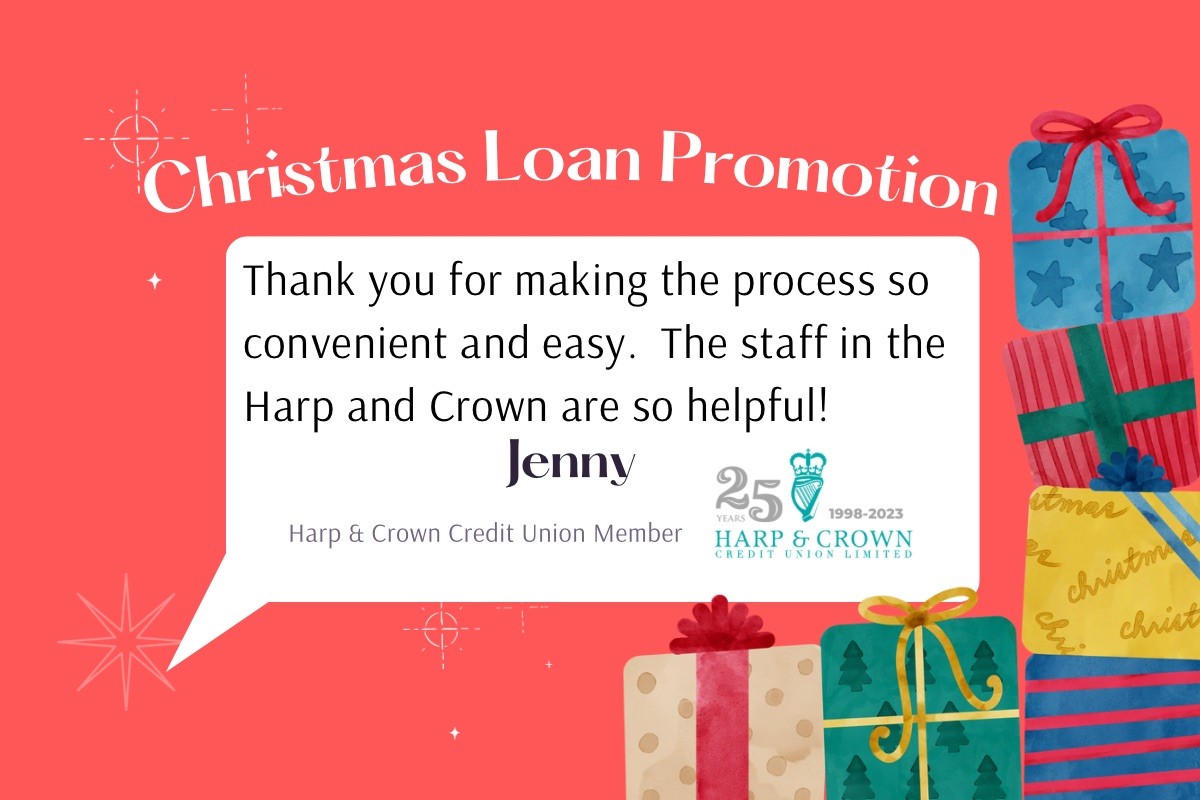 We're coming to the end of WEEK 2 of our Christmas Loan Promotion…
We're coming to the end of WEEK 2 of our Christmas Loan Promotion…
Jenny took advantage of our Christmas Loan Promotion this week & is now entered into our £500 prize draw!
YOU may be eligible** for our loan promotion up to the value of £5K!
NO application form required.
PLUS there's a £500 PRIZE DRAW** this year to celebrate our 25th Anniversary!
ENDS Fri 24 Nov at 4pm. Ts/Cs apply.
Questions? Get in touch today.
Email creditunion@harpandcrown.co.uk or phone 028 9068 5198 between 9am - 5pm Monday to Friday.
The Harp and Crown Credit Union provides safe, secure, flexible finances for the wider police family in Northern Ireland.