What are your member benefits over age 70?
02 November 2023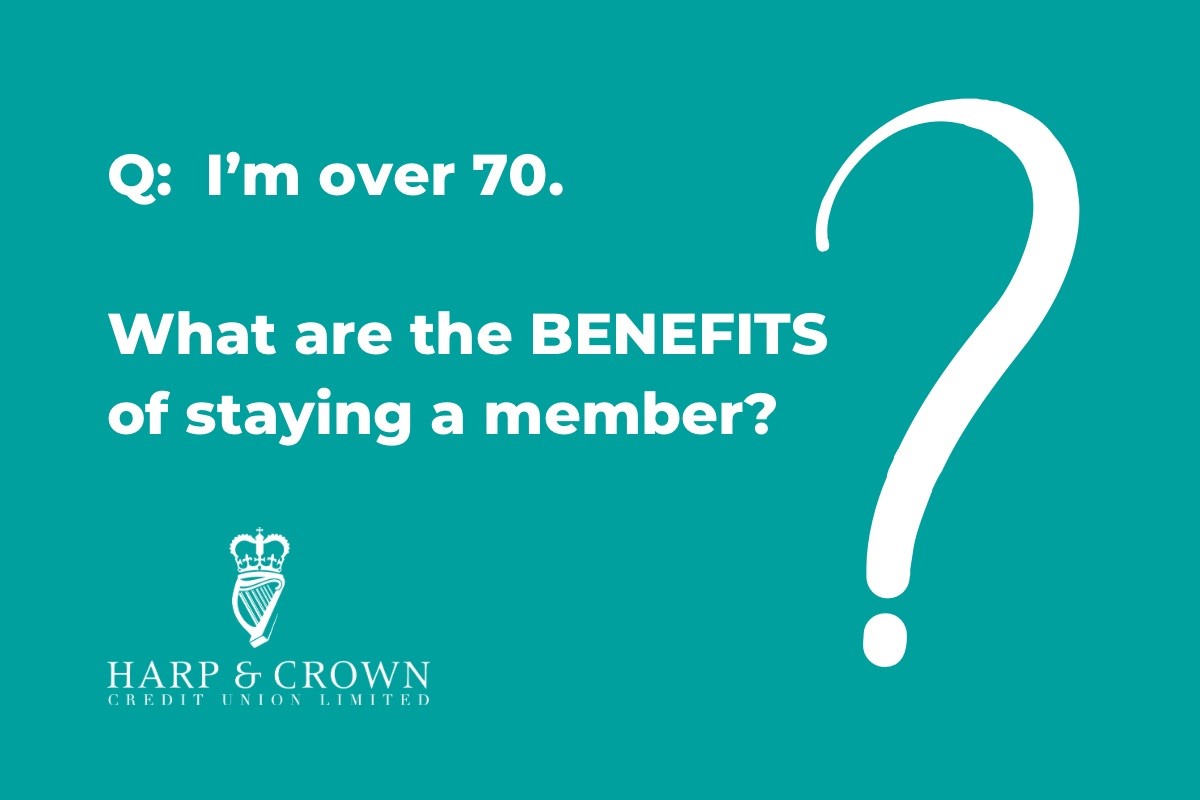 "I'm over 70, what are the BENEFITS of staying a member?"
Whilst our FREE LIFE COVER is available to those up to age 70 years, there are still SO MANY reasons to SAVE with the Harp and Crown Credit Union!
YOUR SAVINGS are protected: YOUR BENEFICIARY/LOVED ONE will receive ALL your savings. We have simplified this process as far as humanly possible to minimise the burden on your loved one.

INSTANT ACCESS with no penalty.

FIRST CLASS SERVICE with option of calling in to office, phone or email.

Opportunity to INVEST IN YOUR FAMILY'S financial health: Grandchildren accounts 0-15 years and Family accounts 16+. Don't forget our current offer REFER A FAMILY MEMBER and receive £10 each. Ts/Cs apply.

POLICE FAMILY finances – safe, secure, flexible.

NOT FOR PROFIT: Members investing in their credit union benefit ALL members such as community initiatives which benefit the wider police family; and lower interest loans to help families through education, making first home purchases, cost of living expenses and more.

ANNUAL DIVIDEND and LOAN INTEREST REBATE - not every credit union is able to deliver on an annual dividend. Harp and Crown Credit Union is proud to confirm we consistently deliver and give back to our members annually. In 2022-2023 (financial year Oct-Sept) we were beating the banks paying out 100 times more than the interest rate at that time. When the bank interest rates start to fall we will still be here offering you a competitive dividend and lower loan interest rates.
Questions? Please get in touch.
Email creditunion@harpandcrown.co.uk or phone 028 9068 5198 between 9am - 5pm Monday to Friday.
The Harp and Crown Credit Union provides safe, secure, flexible finances for the wider police family in Northern Ireland.