Five ways to improve your financial health
18 November 2023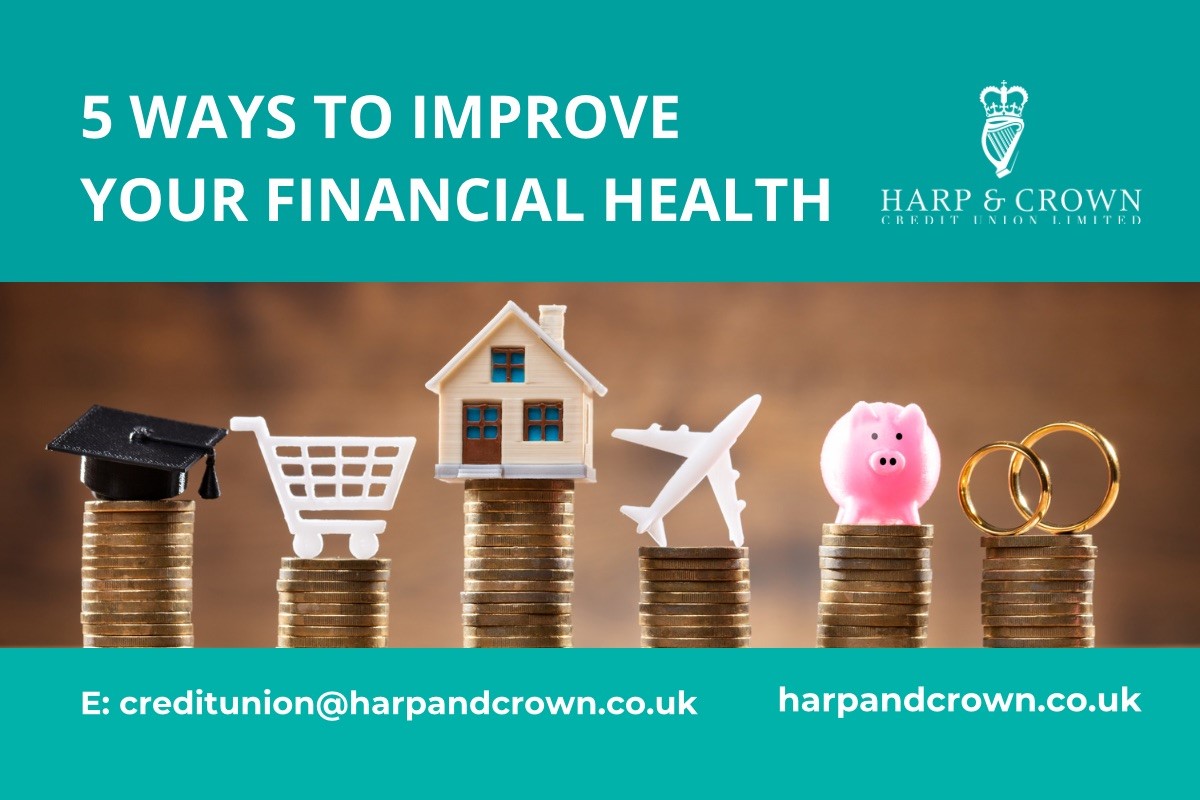 Feel like your finances aren't improving any? We've compiled 5 ways to help improve your FINANCIAL HEALTH.
Create a budget plan

A plan of how much money is coming in and where it is being spent is a great first step to starting your savings, getting out of debt, or preparing for retirement. Check out money helpers free budget planner here.

Use the 70/20/10 Budget rule to allocate your income

This involves separating the income into 70% for essentials including monthly bills and daily spending like mortgage, food, clothing, and entertainment / 20% for savings and investment like an emergency account or future big purchases / 10% for debt payments as getting out of debt will reduce financial fees. These percentages may not work for everyone so you can change them so they work for you. The concept will remain the same. For example, 50/30/20 essentials 50% discretionary spending 30% and saving and debt payments 20%.

Cut back on non-essential spending

This means spending less on things you don't need like that brand new iPhone when your phone works perfectly well. Eating in instead of going to a restaurant. Prioritising your activities to the ones that offer you the best value for money. For saving tips click here.

Shop around to cut your bills

Cutting the costs of essential household goods and services where possible can help to save money. So don't just accept renewal quotes, shop around to see what providers are offering the best prices or query your existing provider to see how low they will go to keep you as a customer. As well Google Shopping searches a wide range of retailers and can help you find the cheapest prices for goods.

Cut the costs of your debts

Existing debts are likely to be an expensive drain on your budget. Cut your debts with a debt consolidation loan which will make it easier to stay on top of your debt management and may also help you to save money on interest payments. For debt management and advice visit our website here.
Questions? Please get in touch so we can try and help YOU.
Email creditunion@harpandcrown.co.uk or phone 028 9068 5198 between 9am - 5pm Monday to Friday.
"Save regularly and borrow only what you need."
The Harp and Crown Credit Union provides safe, secure, flexible finances for the wider police family in Northern Ireland.