Borrow 5 times your savings with us!
27 September 2023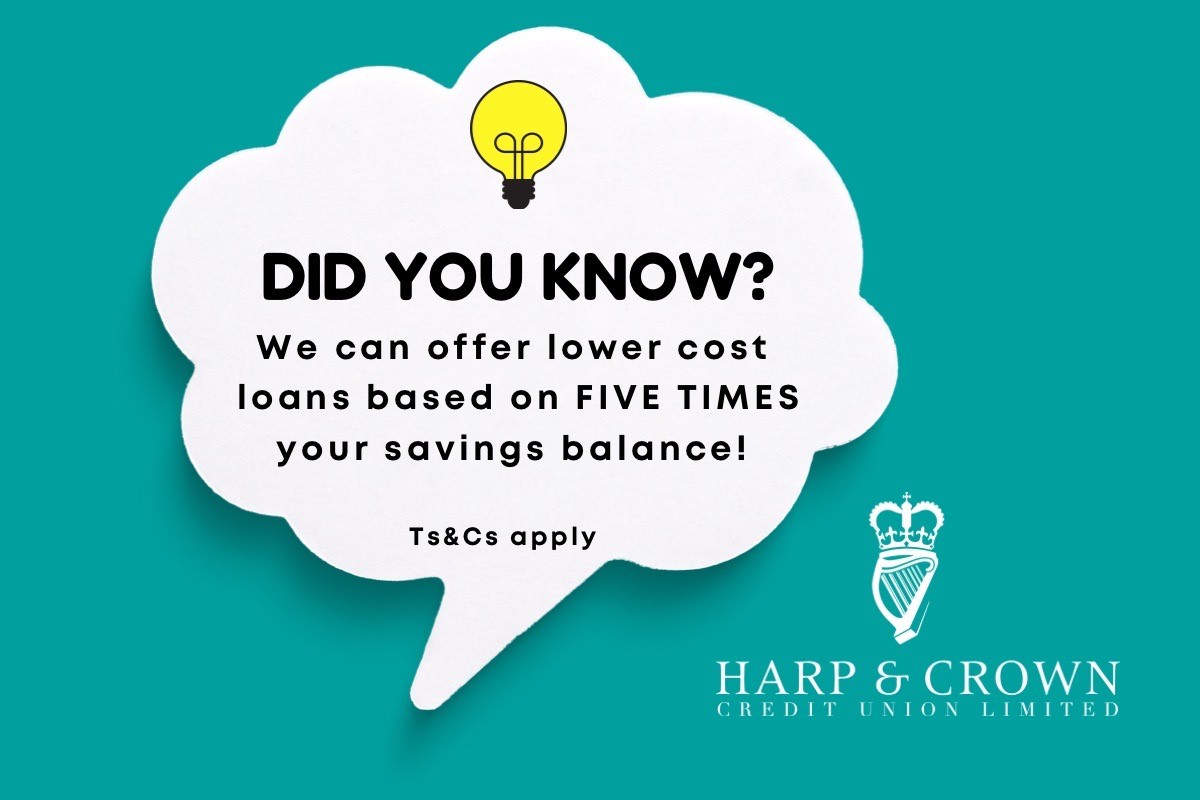 Just one of our KEY BENEFITS at the Harp and Crown Credit Union, which differentiates us from banks and other credit unions!
We offer ethical lower cost loans based on 5 times your savings balance! Ts/Cs apply.
Check out our LOAN CALCULATOR here.
Contact us today to find out your eligibility!
Email creditunion@harpandcrown.co.uk or phone 028 9068 5198 between 9am - 5pm.
"Save regularly and borrow only what you need".
The Harp and Crown Credit Union provides safe, secure, flexible finances for the wider police family in Northern Ireland.