How much could YOU be saving this winter?
26 October 2023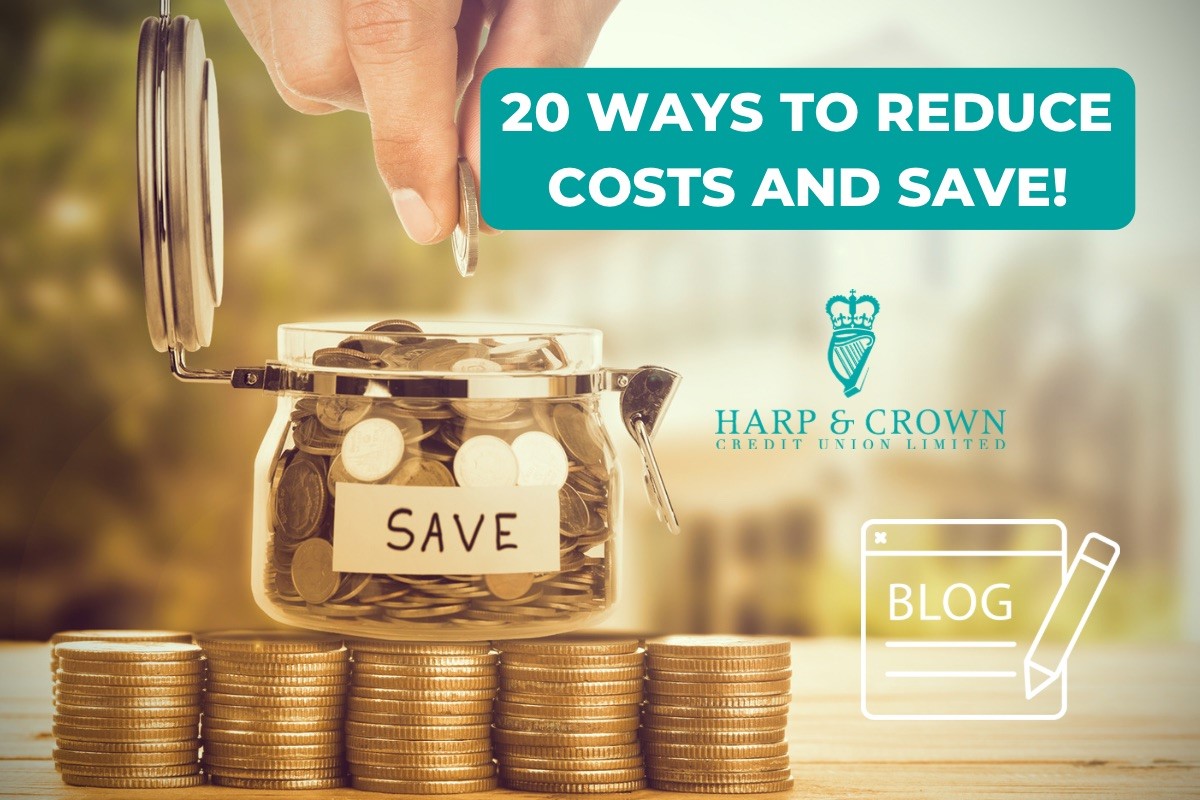 Autumn/winter season can be a hard time for everyone with heating costs, cost-of-living increases and with Christmas approaching. Here are a few ways you can manage and save on some costs this winter.
Are you living within your means?
In fact, experts say you should be living BELOW your means. Moneycheck.com provide a complete guide to Living Below Your Means here. Make sure you always assess your affordability to make purchases, or take out a loan.
Expect the unexpected and keep topping up your emergency fund.
Having some emergency savings is a great way to prepare. If you are within our wider police family common bond and haven't yet signed up, contact us today and save as little as £10/month at the Harp and Crown Credit Union to keep your account open. To learn how to build up your emergency fund check out money helper which states "A good rule of thumb to give yourself a solid financial cushion is to have at least three months' essential outgoings available in an instant access savings account."
Lower interest loans
Need some help with affording Christmas presents, food, heating, electricity and more? Check out our lower interest rate loans at Harp and Crown and try our loan calculator today to find out how much our loans could cost you. Or use our comparisons to help you chose the best affordable loan to consolidate any high interest credit card debt. Already have a loan but struggling to make repayments? We may be able to restructure your loan, to help alleviate any financial stress over the winter months ahead.
Manage your budget more effectively.
Plan what you can afford to spend on Christmas so that you don't find yourself falling into debt just for one day of the year. Try this step-by-step budgeting guide from Step Change. In addition, money saving expert provide a free budget planning spreadsheet which analyses your finances to help you manage and control your cash so you can start saving now.
Shop around for the best deals
There are many ways to get the cheapest deals. Take advantage of black Friday sales at the end of November to get big discounts on expensive items. Make a list of who you need to buy for and shop around online to compare prices so that when you see goods at decent prices you can grab them. Google Shopping searches a wide range of retailers and can help you find the cheapest prices.
Turn the thermostat down by one degree.
Learn how to operate heating controls in a more efficient way ensuring you still maximise on heating your home comfortably during these colder months without racking up a large energy bill. As well be sure to insulate your home by doing simple things like closing doors and pulling curtains (invest in thermal lining) so that no heat is lost.
Include Essentials in presents.
Items such as slippers, nightwear and socks which will keep you warm during the winter and stationary for school are a great option for presents as it saves you from purchasing them further down the line.
Check out our 20 SAVING TIPS in full here.
Questions? Get in touch today.
Email creditunion@harpandcrown.co.uk or phone 028 9068 5198 between 9am - 5pm Monday to Friday.
The Harp and Crown Credit Union provides safe, secure, flexible finances for the wider police family in Northern Ireland.