Let us try and find a yes for you today!
15 November 2023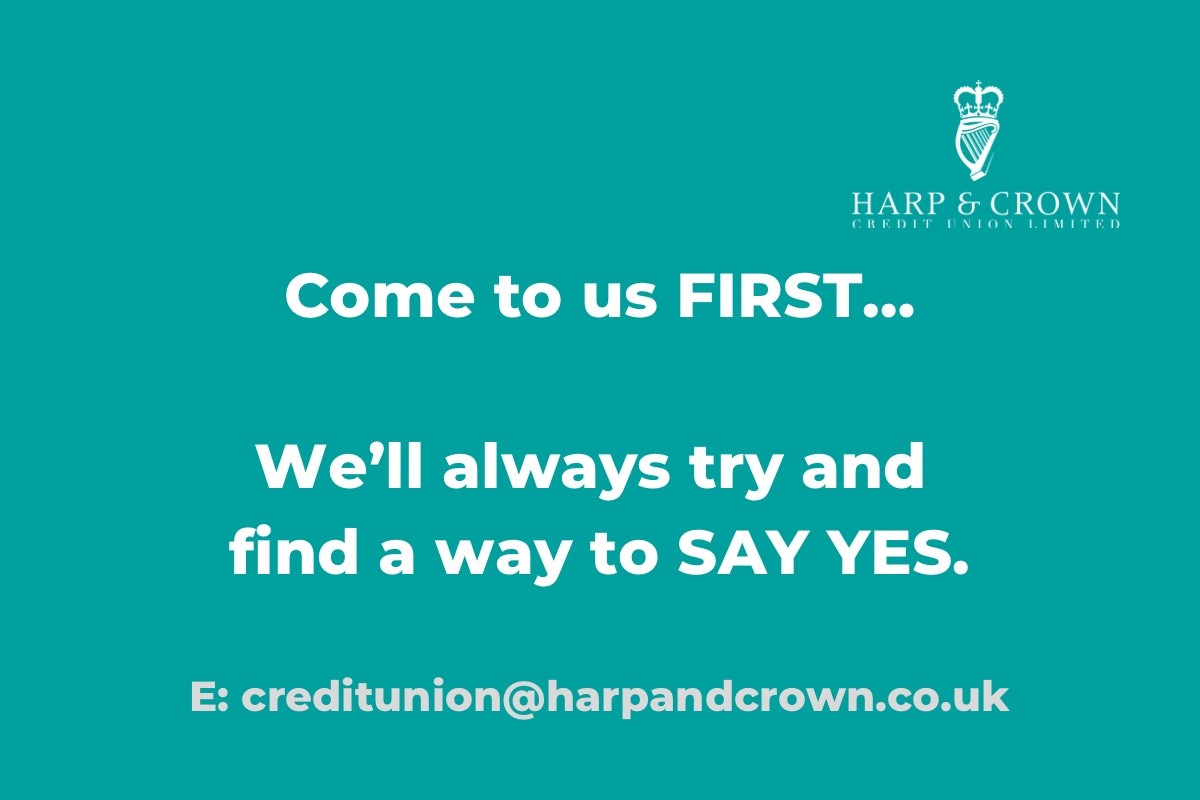 Come to us FIRST…we'll always try and find a way to SAY YES.
Our Christmas Loan Promotion is on NOW.
PLUS there's a big £500 PRIZE DRAW** this year to celebrate our 25th Anniversary!
Ends at 4pm on Friday 24th November.
**Loan Promotion terms and conditions apply.
Questions? Get in touch today.
Email creditunion@harpandcrown.co.uk or phone 028 9068 5198 between 9am - 5pm Monday to Friday.
The Harp and Crown Credit Union provides safe, secure, flexible finances for the wider police family in Northern Ireland.